I am Jake Larkin.
I am currently helping send satellites to space at Spaceflight Inc in Seattle, WA. I am a mechanical & aerospace engineer by education, but a web developer by hobby, currently running Jetrail Development.

Drop me a line. I'd love to chat.
---
Yearlong Goals
Life is boring if you aren't trying new things. Get outside of your box. Explore.
More importantly, I believe in sharing goals to enable each other better. If you have any advice, let me know.
Exploration
1/1

Play a song on acoustic guitar

1/1

Brew a beer

0/1

Sketch a large scale piece

3/10

Write 10 blog posts

1/1

Travel to another continent

3/3

Find 3 new mentors
Technical
1/1

Build a custom Shopify Site

0/1

Publish a RoR project to the world

1/1

Push my JS skills up a notch

0/1

Code a custom iOS app
Business
1/1

Launch a niche ecommerce shop

1/1

Launch Larkin Labs

1/1

Finish a technical project for a client

1/1

Master personal accounting

0/1

Get something on Product Hunt
---
Who I've Worked With
Manager | Assembly, Intregration and Test
Seattle, WA April 2017 - Present
At Spaceflight, we are developing a new model for accessing space. A comprehensive launch service and mission management provider, the company provides a straightforward and cost-effective suite of products and services including state-of-the-art satellite infrastructure, rideshare launch offerings, and global communications networks that enable commercial and government entities to achieve their mission goals, on time and on a budget.
I am currently the manager of the Assembly, Integration and Test team. We are responsible for mission execution, and all things hardware. We manufacture and test hardware, compile all mission documentation, coordinate integration order of operations and responsibilities with the customer, and execute at launch bases around the world.
Mechanical Design Engineer | Sensors
Lynnwood, WA February 2016 - April 2017
I am a mechanical engineer, working in the Sensors and Systems division of Crane Aerospace. We build high-fidelity proximity sensors, pressure sensors, fuel flow and power systems; basically all of the inner-guts of an aircraft or satellite that you likely forget exist.
I am the mechanical lead for a sensor system that will be deployed in the revamped B2 aircraft. I am also responsible for daily sustaining tasks that are required to optimize the manufacturing flow. This includes everything from testing new supplier quality, providing root cause analysis for failures, updating drawings and process flows, and much more. Using AutoDesk Inventor Pro as primary CAD software.
Partner | Project Management Lead
Greenville, South Carolina Decemeber 2014 - October 2015
In 2014, Applits was named Inc.com's coolest college startup, for creating a monthly contest for users to submit app ideas, building those apps and sharing the revenue with the winner. As part of that experience, Designli.co was born to create a better app development experience for startups and entrepreneurs. We continue to push the barriers of app development in an effort to create the highest quality apps, with none of the typical hassles associated with app development companies.
Air Force Research Lab
Eglin Air Force Base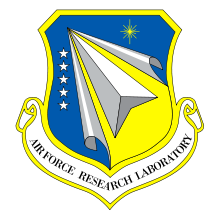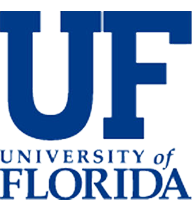 Aerospace Research Associate
Destin, Florida May - August 2014
A joint opportunity through the Universities Space Research Association (USRA), The University of Florida and the Air Force Research Laboratory (AFRL) to spend the summer on Eglin Air Force Base in Florida. I will be participating in the AFRL Scholars and Mathmatical Modeling and Optimization Institue with my primary responsibility being to support the High Speed Fluid Structural Interactions and Reduced-Order Modeling project. A majority of my work will be based on the CFD modeling and reduced order framework design for hypersonic munitions.
The Boeing Company
Interiors Responsibility Center

Design Engineer Intern
Everett, Washington May - August 2013
I joined The Boeing Company for an exciting summer internship in the IRC. Besides working in the largest building in the world, and working right on the manufacturing floor for some of the finest aircraft in the world, I spent my summer investigating issues with 737 interior sidewalls and implementing solutions by utilizing rapid prototyping and design testing. This gave me a vast experience with 3D printing, manufacturing, tooling, prototyping, testing, and the design process as a whole.

I successfully designed a tool (patent pending) to assist in sidewall manufacturing and save Boeing $30,000 per year.
Ohio State University
Acoustics and Dynamics Lab

Undergraduate Research Assistant
Columbus, Ohio October 2012 - May 2013
I became a member of the Acoustics and Dynamics Lab as a junior interested in learning more about the research process. I had a strong interest in system dynamics and vibrations so I began working with Dr. Jason Dreyer and Michael Krak analyzing dynamic loads applied to torque driven spline shaft on a research project sponsored by Honda. I learned a ton about data collection, analysis, LabVIEW, experiment design and the research process in general.
Gulfstream Aerospace
Advanced Aircraft Program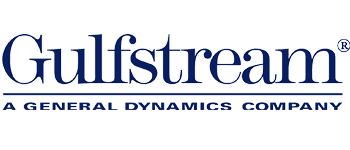 Mass Properties Intern
Savannah, Georgia June - September 2012
My fascination with airplanes landed me an internship at Gulfstream Aerospace in the Advanced Aircraft Program. I was apart of the Mass Properties Department and I developed proficient methods for analyzing weight and mass properties in order to generate accurate reports for design engineers. I was able to integrate a hydraulic fluid weight calculator into company wide mass properties software.
Ohio State University
Department of Physics

Honors Physics Teaching Assistant
Columbus, Ohio September 2011 - March 2012
After my freshman year, I decided to take a dive into something completely new to me. I became a Teaching Assistant for a Physics Laboratory specifically for Freshmen Honors Engineering students. I was responsible for leading weekly physics labs and experiments with concepts ranging from Kinematics to Electricity and Magnetism. I still hold it to be one of my best college experiences because I love teaching and I think I had an impact on the students. I was awarded the Hazel Brown Teaching Award for excellent contributions determined through student evaluations.
---
Education

The Ohio State University
Columbus, Ohio
Class of 2014
Bachelors in Mechanical Engineering
Minor in Entrepreneurship
Leaving high school and coming to Ohio State was a remarkable experience. A university with over 50,000 students who are all equally or more talented than yourself can be overwhelming, but Ohio State made it possible to find my passion and excel in it. As a Mechanical Engineering student, I was given the opportunity to participate in several engineering projects that were both challenging and rewarding. I'd love to talk more about them.

In between classes, I was heavily involved with a handful of student organizations that taught me things I would have never learned in class. If you want to learn more about my academic career, feel free to check out my resume.

The Ohio State University
Columbus, Ohio
Class of 2015
Masters in Aerospace Engineering
During my junior year, I joined the Acoustics and Dynamics Lab as a Research Assistant and got my first look at research and the amazing things that are being done behind laboratory doors. This inspired me to look into a graduate degree and Ohio State's combined degree was perfect for me. It allowed me to complete some graduate coursework in parallel with my undergraduate courses and stay at the best university for graduate school.

I spent about a little almost two years in Dr. Jack McNamara's lab studying CFD modeling and reduced order framework design for hypersonic munitions. Pretty crazy stuff. I finished my graduate degree under Dr. Sandip Mazumder studying high-fidelity seperation distance modeling between two interfaces. Feel free to read more about my work below. If you want to find out more about my graduate studies, lets chat!

My Inventory of Digital Skills
MATLAB
CATIA
Solidworks
AutoCAD
LabVIEW
Arduino / C++
ANSYS Fluent / ICEM / FUN3D
Python
Adobe Photoshop / Lightroom
Visual Basic
HTML / CSS
Ruby on Rails
---
Doings
This is what I live for. Some have passed, but all have made an impact on me.
---
I'm
living in
online at
reachable at
or online at
Jake Larkin
614.307.9808

Mailing List
If you would like to stay in touch with me, hear what I'm working on, or see some pretty pictures, here is a good place to start.